Customized ScanFitPRO lens for very irregular eyes
Offering the patients their first lens fitting like a tailor-made-suit is a unique and important experience for many patients.
Fitting Keratoconus with a ScanFitPRO

Empirical fitting is time-efficient and beneficial and it is a great way to build your specialty lens practice.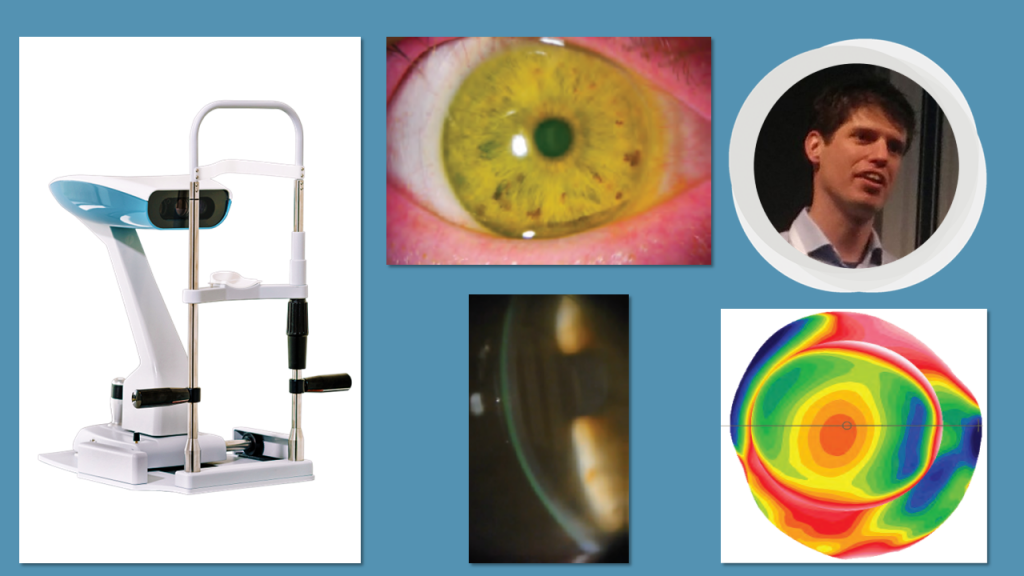 Fitting Atlantis Quad Specific Scleral Lens
Quad specific design provides a good near-sealed fit for this oblique toric sclera.


Reinier Stortelder, BOptom
Scleral lens designs are currently updated rapidly offering more features, more parameters and finally more comfort to the patient. In this poster two guidelines are suggested to make it easier to combine Profilometry for scleral lens designing.
Reinier Stortelder, BOptom; Giancarlo Montani OD, FIACLE, FBCLA; Javier Rojas OD, FAAO, FSLS
Over the last decade the soft lens market has learned that the dropout rate is not improving. The existing method of fitting soft lenses, based on the keratometry values of the eye and base curve (BC) of the lens does not work.
Reinier Stortelder, BOptom
Corneal difference maps are a popular method to track and trace the development of corneal diseases as well as the condition of the cornea post operative. Following the same approach for scleral profilometry sounds logical.
Eye Surface Profiler: Product Information
The Eye Surface Profiler (ESP)
SW demonstration - Eye Surface Profiler
Image aquisition - Eye Surface Profiler